moringa
Helping you to live healthier every day from our family farm in Kona, Hawai'i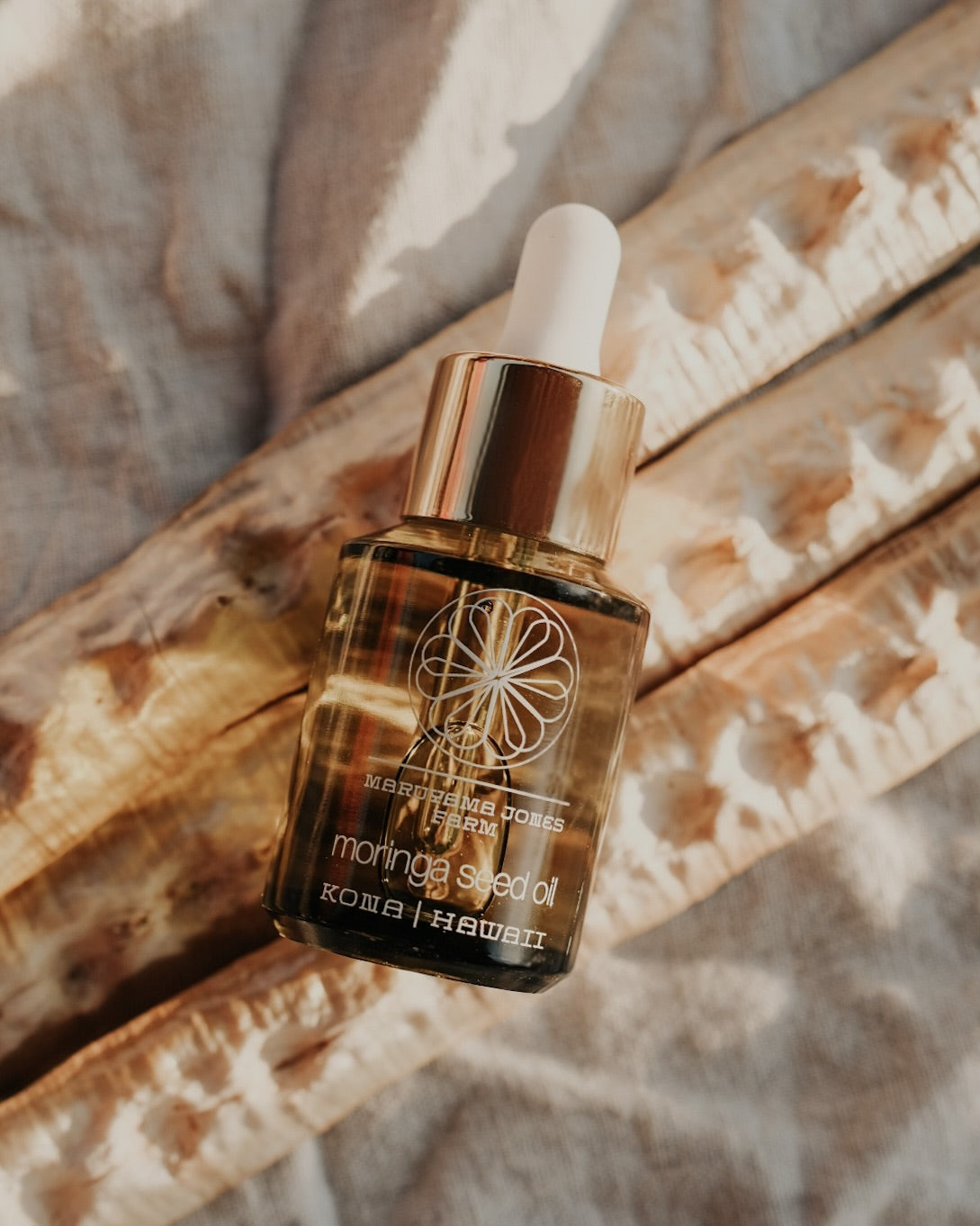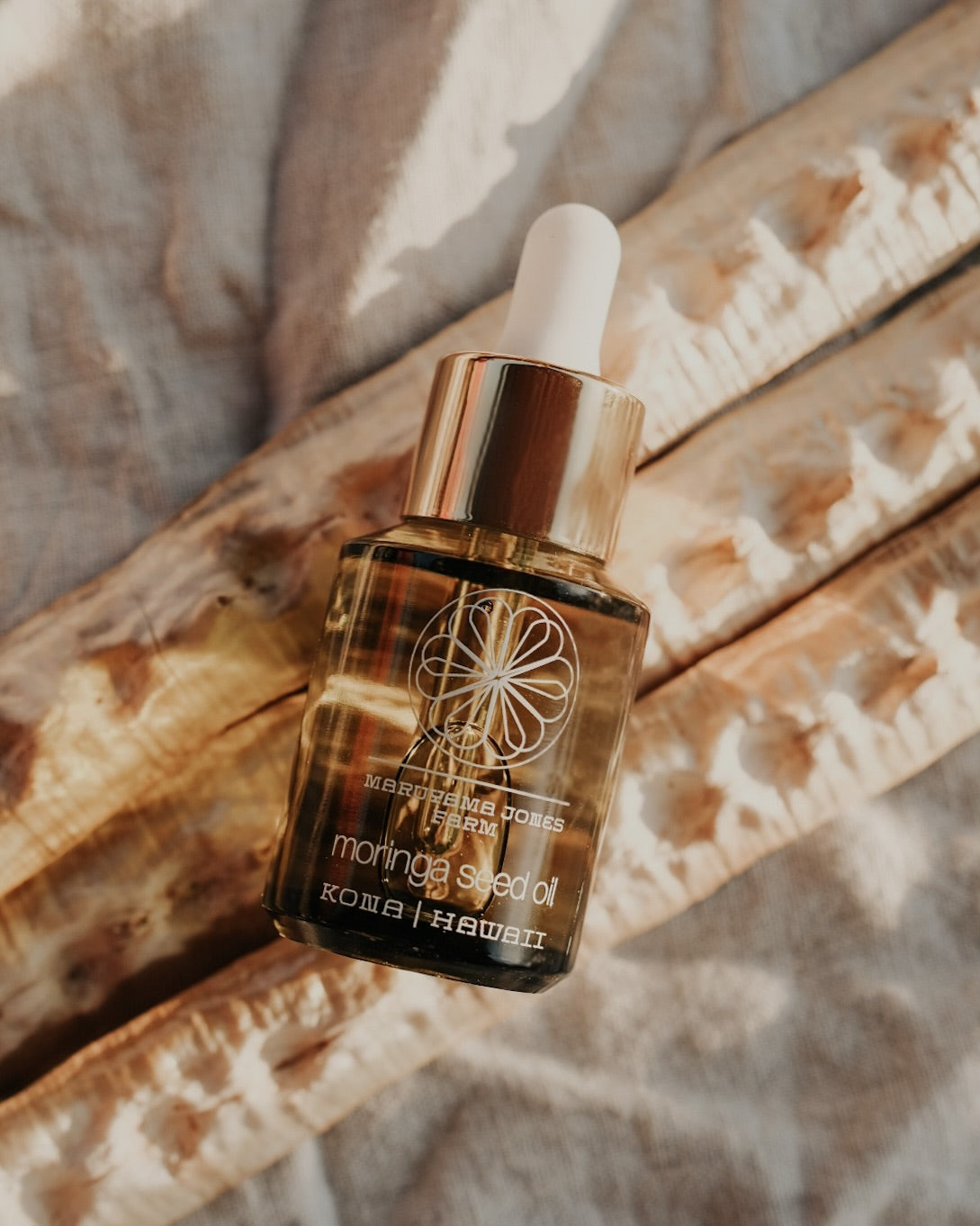 moringa
anti-inflammatory and nutritious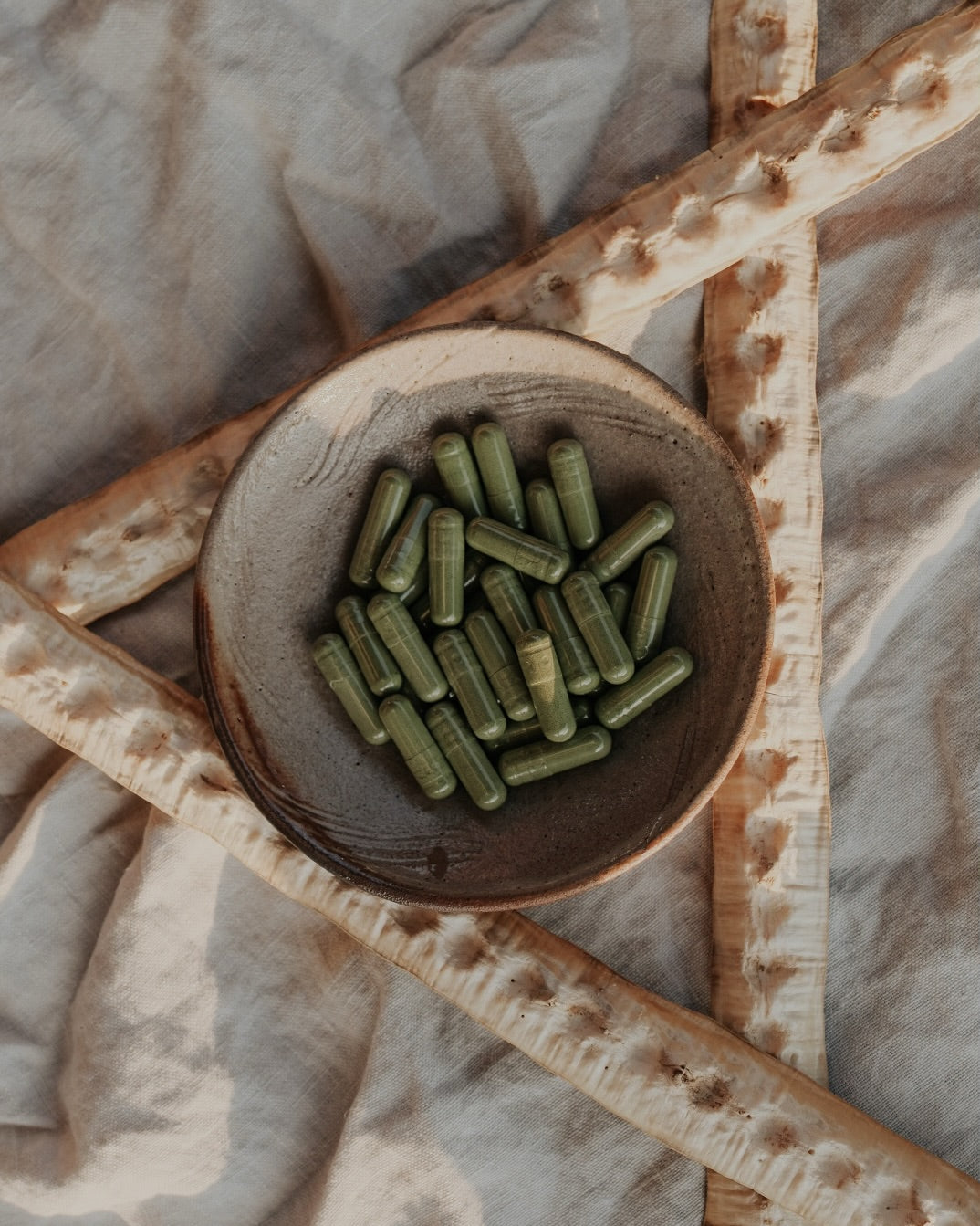 moringa
grown & handcrafted in small batches on the family farm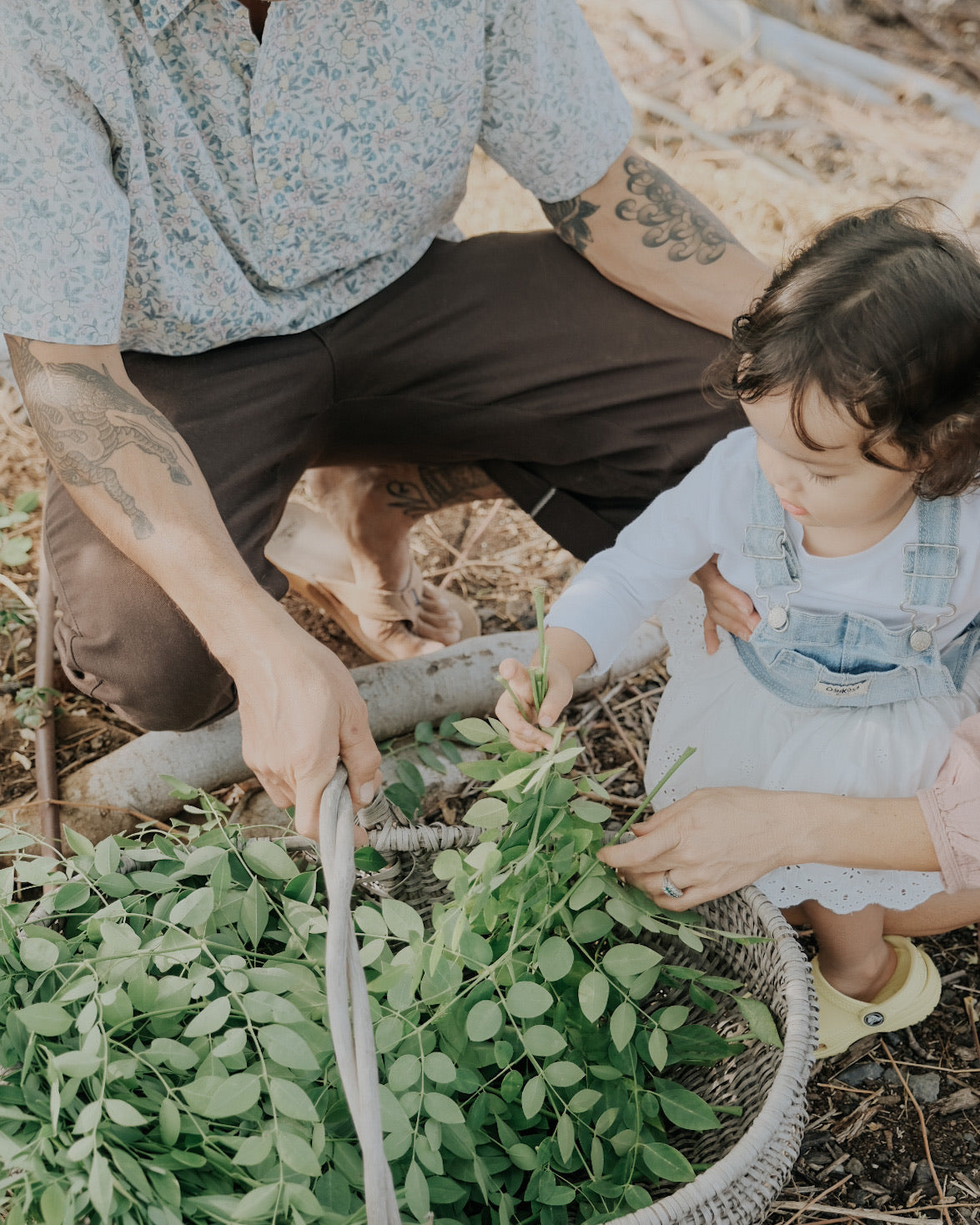 Give a Moment of Zen and Anti-Inflammatory Health
Moringa x Matcha Holiday Gift Sets
This limited edition gift set includes our Green Flash Moringa x Matcha Extra-Fine Powder and a chasen, or bamboo whisk. It also comes with a complimentary notecard, gift box and festive gold ribbon. 
Green Flash Moringa x Matcha Extra-Fine Powder
Our nutritious tea with the flavor of Japanese green tea and the powerful anti-inflammatory, antioxidant-rich and metabolism-boosting properties of moringa. It's a favorite among our friends and customers. 
Our premium products are grown with your health in mind.
Anti-Inflammatory Leaf from the Most Nutritious Plant on Earth
Benefits of moringa leaf powder and capsules include:
+ reducing inflammation
+ lowering blood sugar
+ lowering cholesterol
+ lowering blood pressure
+ adding protein, calcium, iron, potassium and vitamins A, B, and C to your diet
Start Your Convenient Moringa Habit
Experience moringa's science-backed health benefits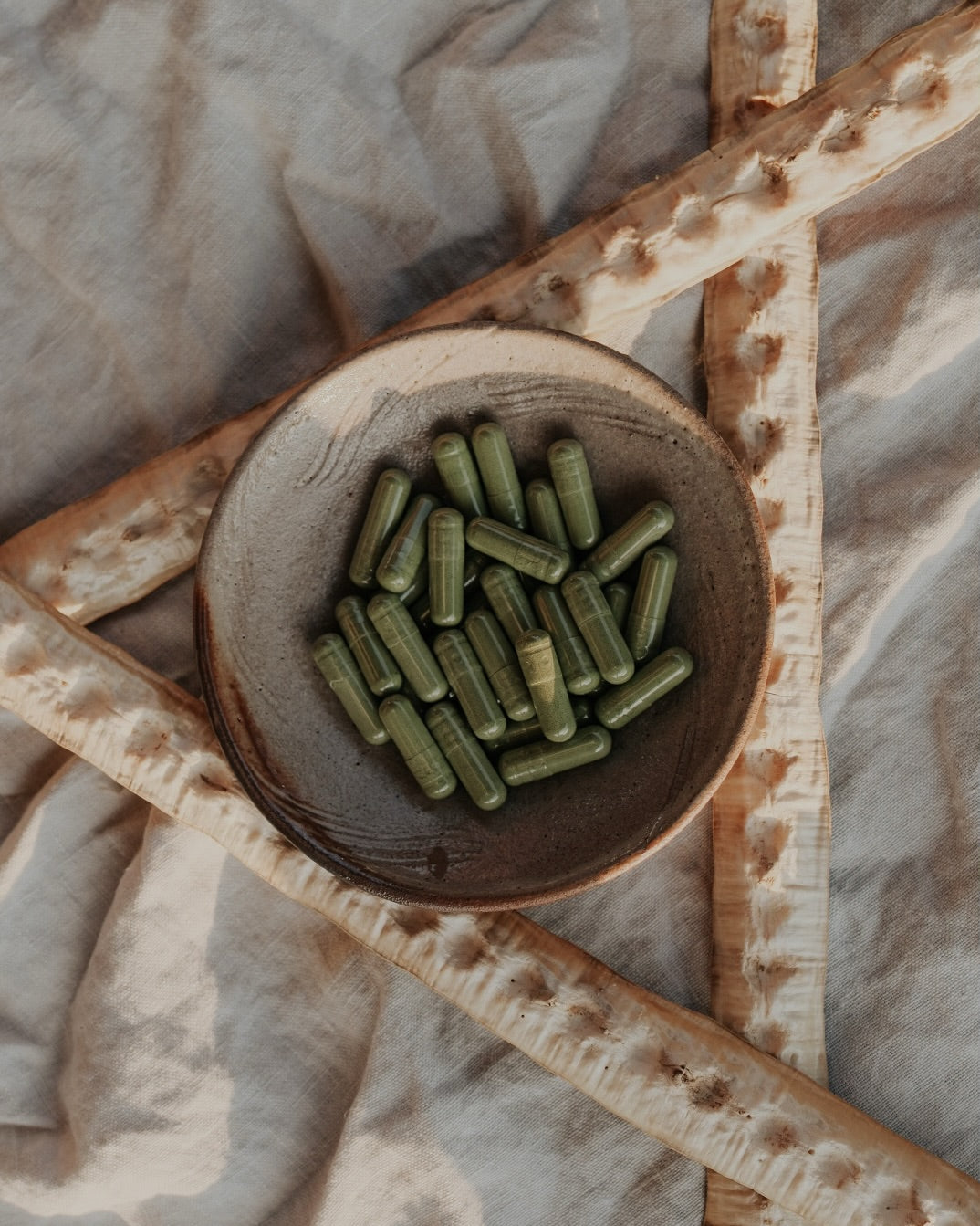 Press
Each bottle of the couple's Moringa Seed Oil ($50), a hydrating all-in-one product for both the skin and the hair, is derived from nearly 400 hand-selected seeds grown on site and husked by Geoff himself.
Despite its longstanding reputation in Hawaii for possessing healing benefits, though, moringa has only recently become the object of a health-food craze on the mainland. Now, its leaves are crushed into powder and taken as supplements.
Meticulous care and small–batch production ensure high quality, natural botanicals. Popular products are: the Green Flash moringa leaf capsules to improve energy without caffeine and promote healing, and the anti–aging, anti–acne, deeply hydrating Moringa Seed Oil serum. Perfect for daily personal wellness and thoughtful gifts for loved ones coming to celebrate your big day.