moringa
Helping you to live healthier every day from our family farm in Kona, Hawai'i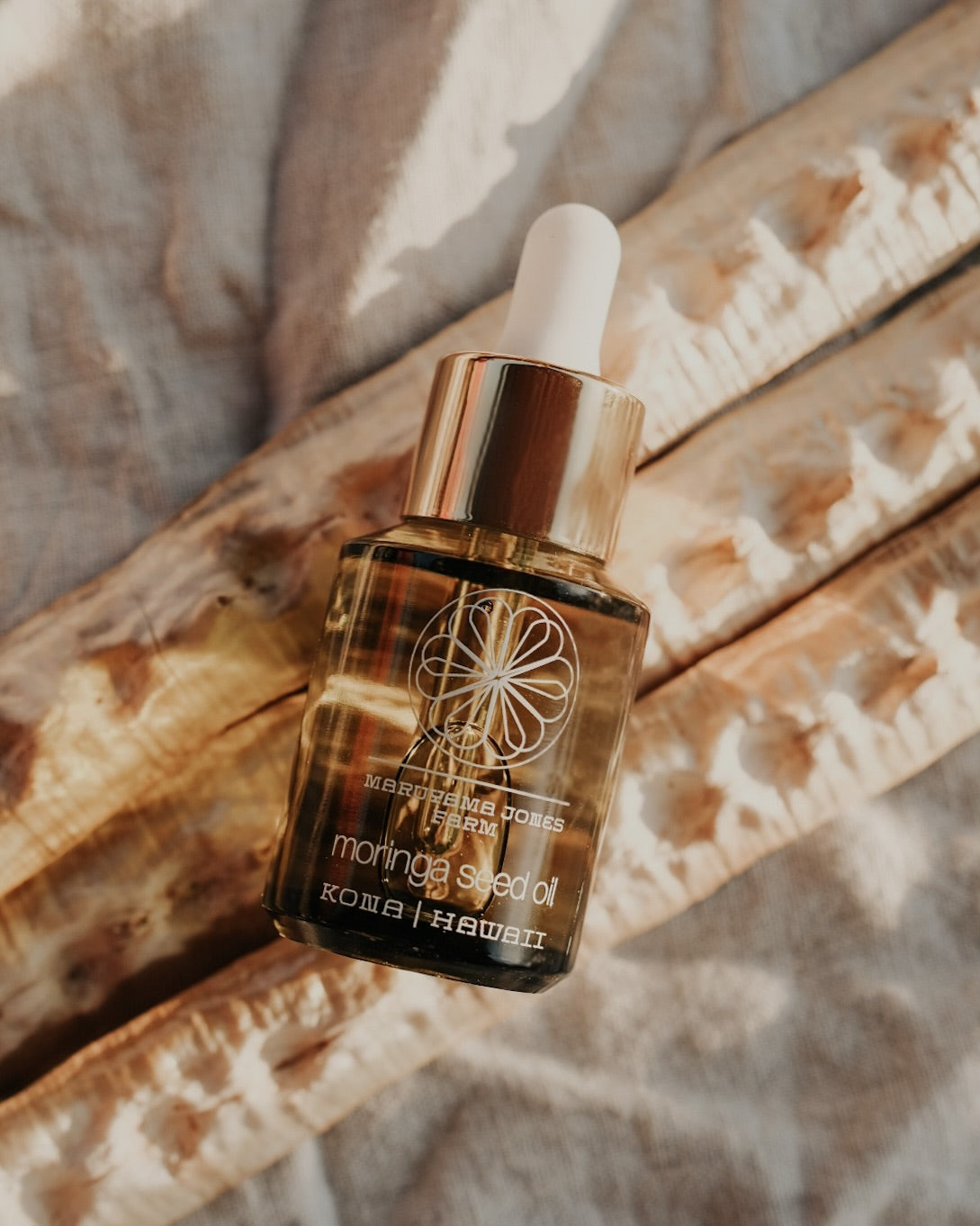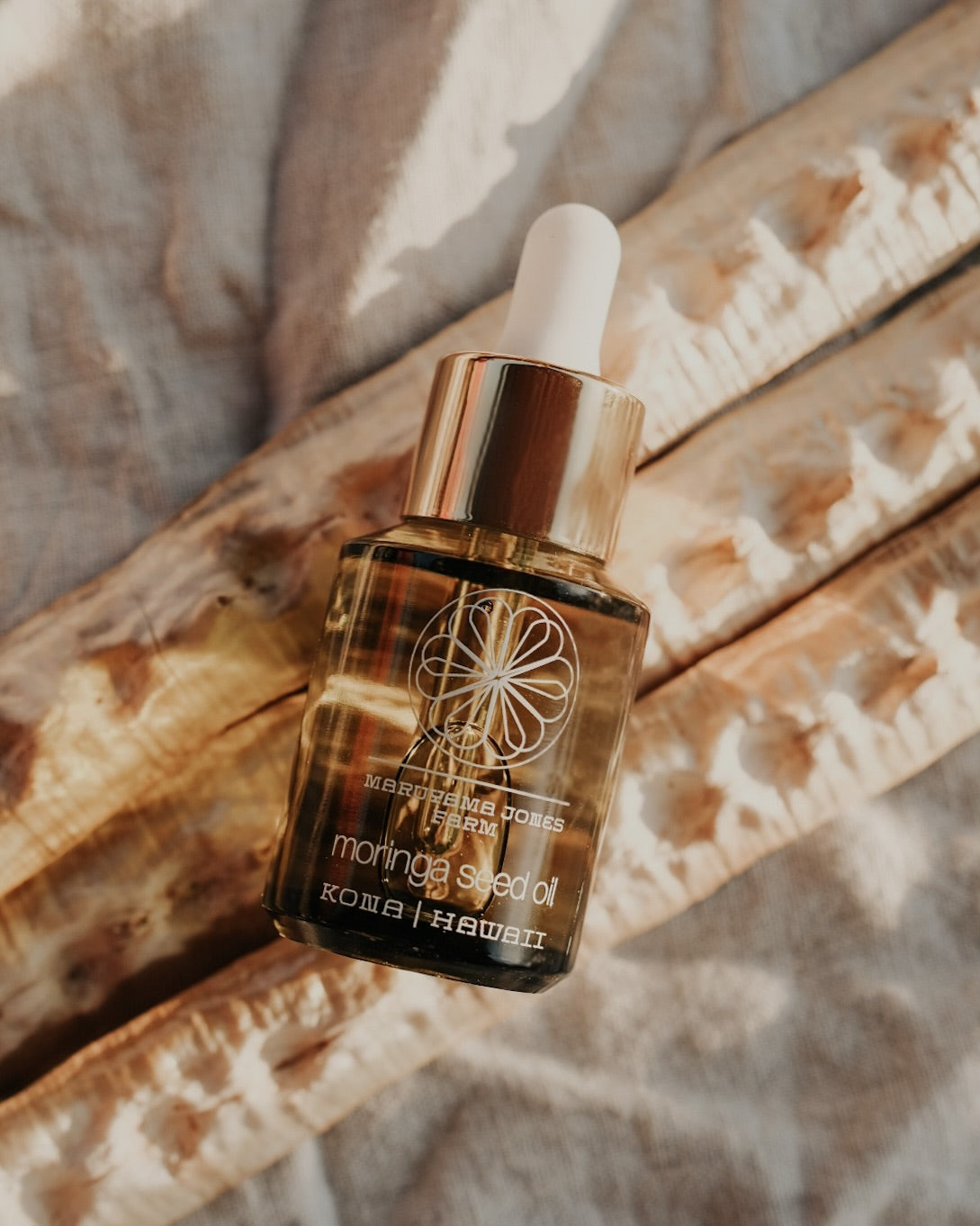 moringa
anti-inflammatory and nutritious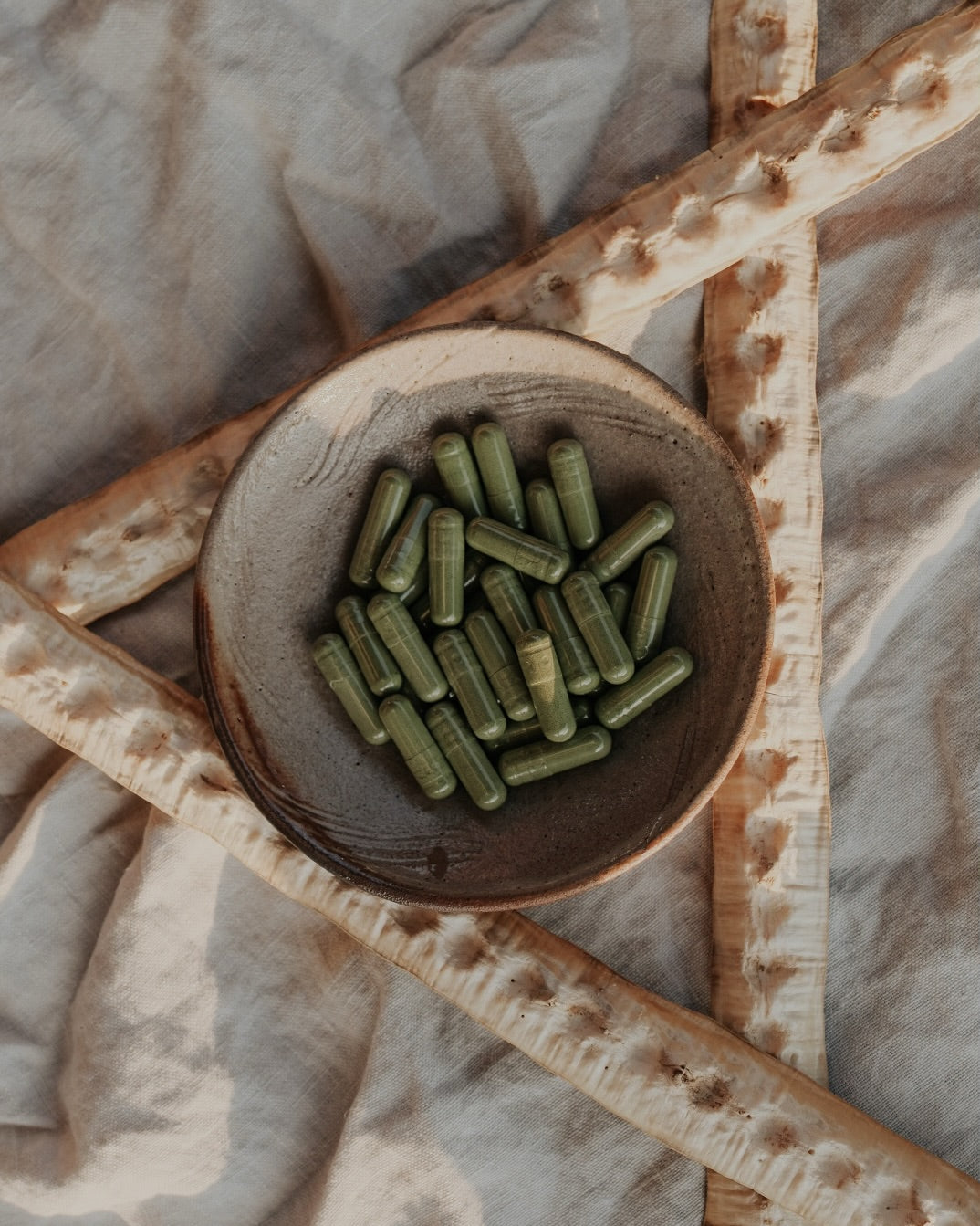 moringa
grown & handcrafted in small batches on the family farm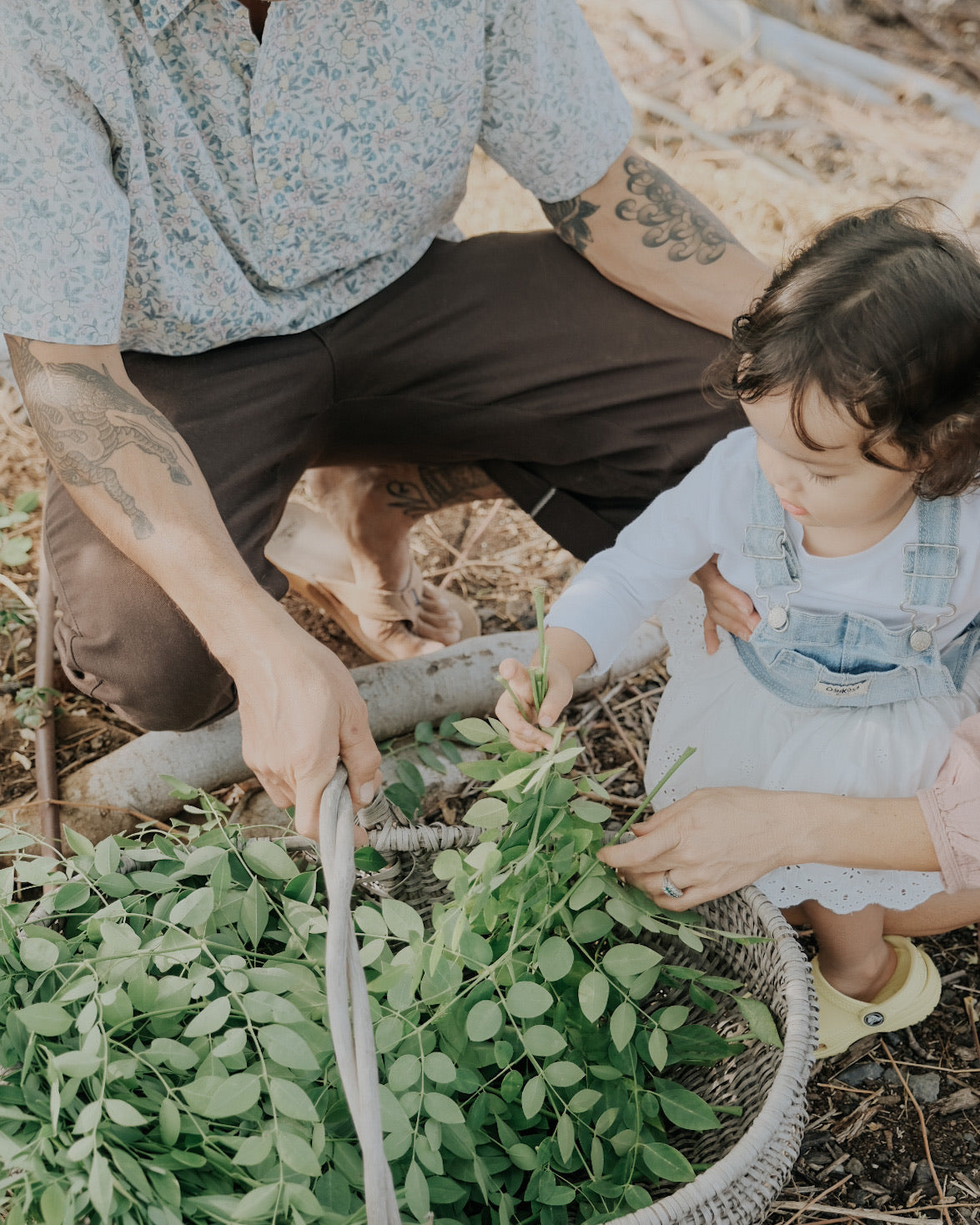 Nourish and Heal Your Skin
Moringa Seed Oil
Our moringa seed oil is a hydrating, nourishing, plumping, and firming serum for glowy skin. Think of it as feeding your largest organ—your skin—with nourishing vitamins and antioxidants. Naturally packed with vitamins A, E and C, the oil has been clinically proven to reduce fine lines, moisturize dry skin, and lessen unwanted skin greasiness.
We cold-press each ounce from about 1,000 seeds grown regeneratively on our family farm in Kona, Hawai'i.
Our premium products are grown with your health in mind.
Anti-Inflammatory Moringa Leaf
Studies suggest the benefits of moringa leaf powder and capsules include:
+ reducing inflammation
+ lowering blood sugar
+ lowering cholesterol
+ lowering blood pressure
+ adding protein, calcium, iron, potassium and vitamins A, B, and C to your diet
Start Your Convenient Moringa Habit
Experience moringa's science-backed health benefits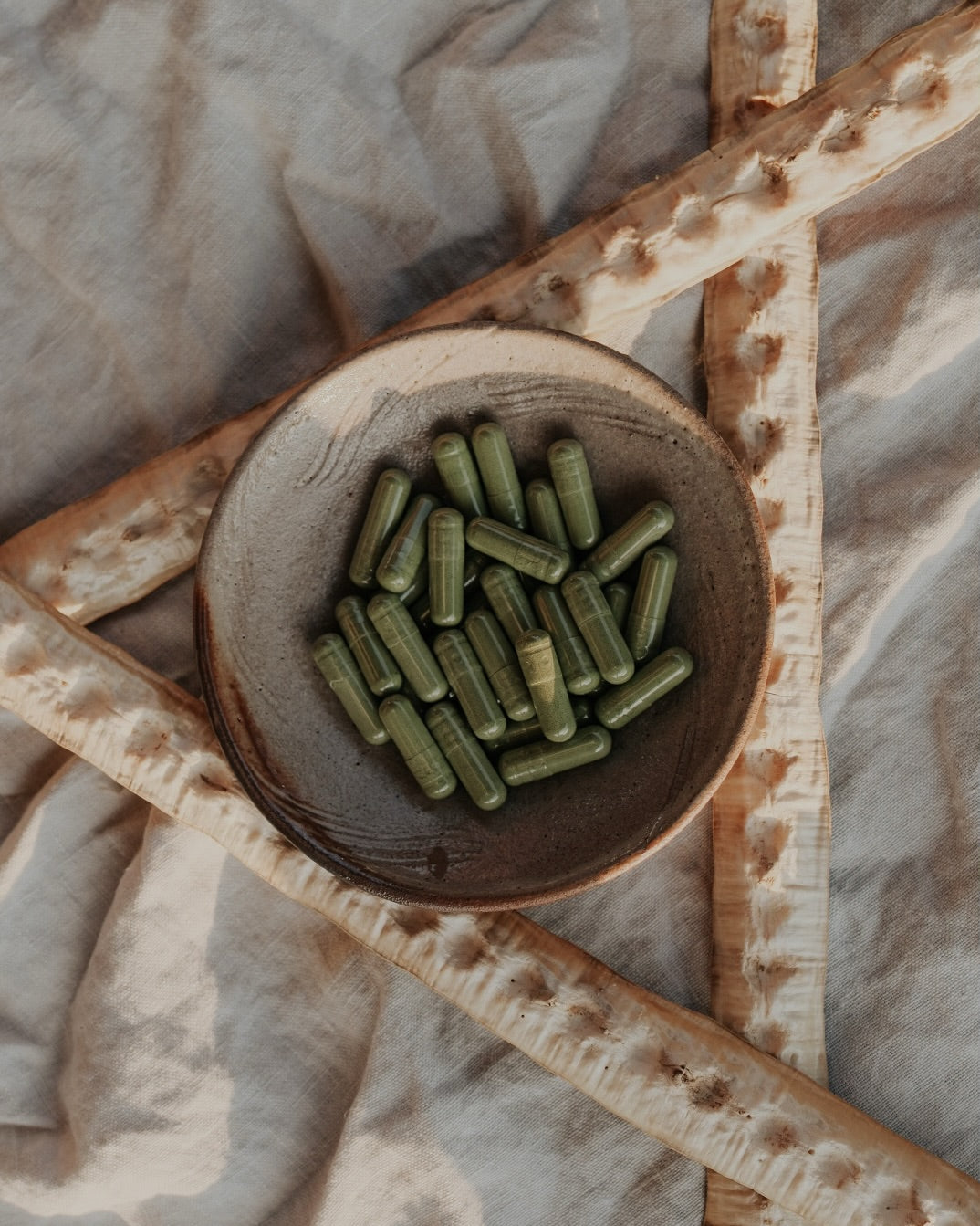 Press
Each bottle of the couple's Moringa Seed Oil ($50), a hydrating all-in-one product for both the skin and the hair, is derived from nearly 400 hand-selected seeds grown on site and husked by Geoff himself.
Despite its longstanding reputation in Hawaii for possessing healing benefits, though, moringa has only recently become the object of a health-food craze on the mainland. Now, its leaves are crushed into powder and taken as supplements.
Meticulous care and small–batch production ensure high quality, natural botanicals. Popular products are: the Green Flash moringa leaf capsules to improve energy without caffeine and promote healing, and the anti–aging, anti–acne, deeply hydrating Moringa Seed Oil serum. Perfect for daily personal wellness and thoughtful gifts for loved ones coming to celebrate your big day.
Join Us in Learning More About the Moringa Tree
Moringa Seed Oil and Sleep Study
You're invited to join a group of people who want to improve their sleep by taking our farm-grown, cold-pressed moringa seed oil. This research study is designed to measure the oil's effect on sleep and how rejuvenated you feel when you wake up.
Qualified participants will receive a care package with a complimentary 5mL dropper bottle of moringa seed oil ($20 value). They will be asked to take two drops of moringa seed oil under their tongue at bedtime every night. Each morning, they will receive surveys via text message to track their sleep progress during the 22-day study. Your answers will be anonymous.